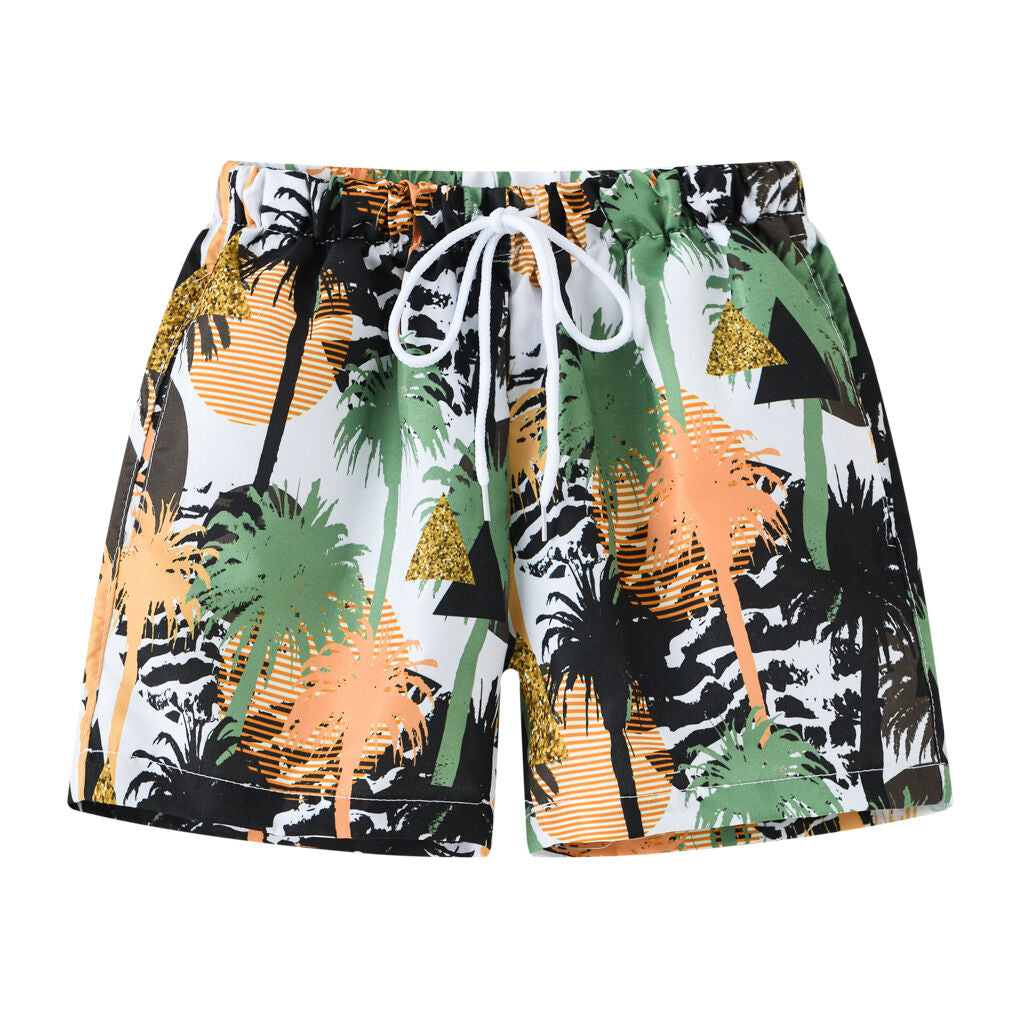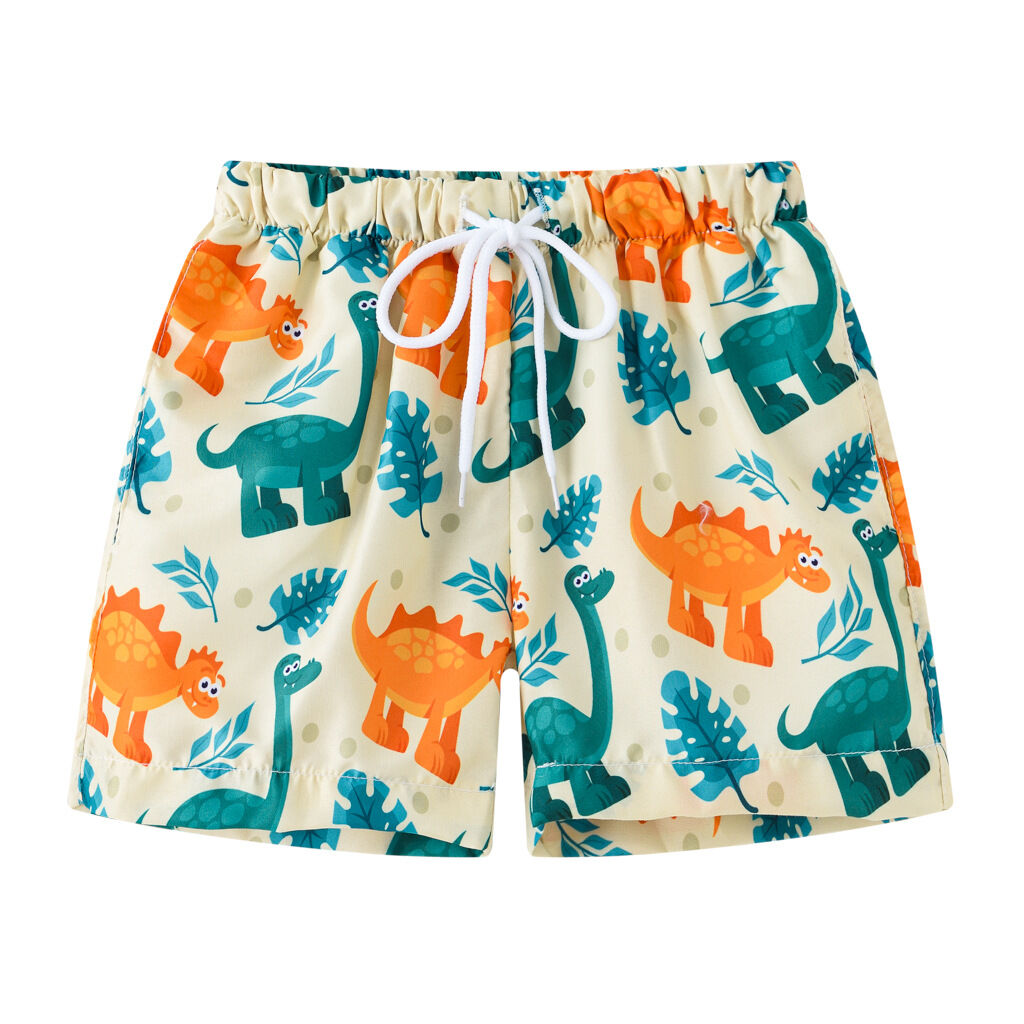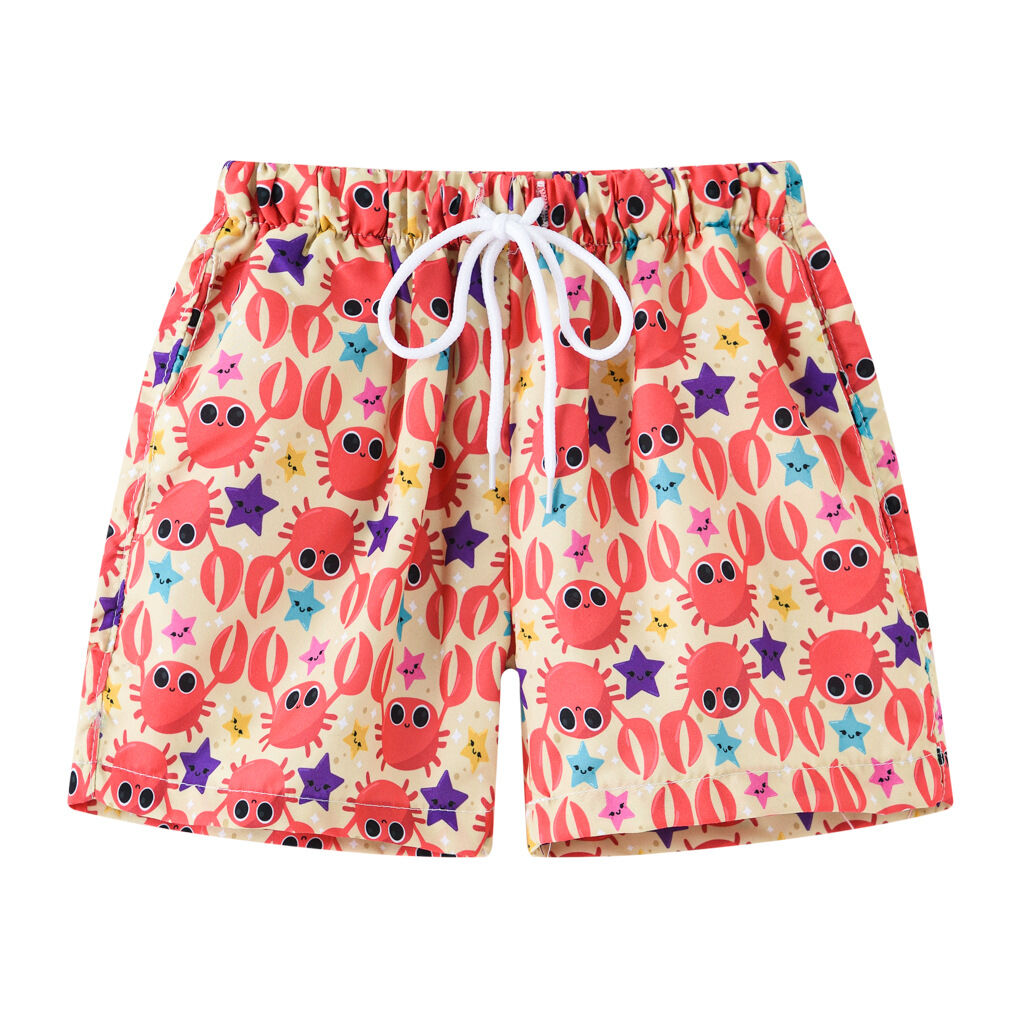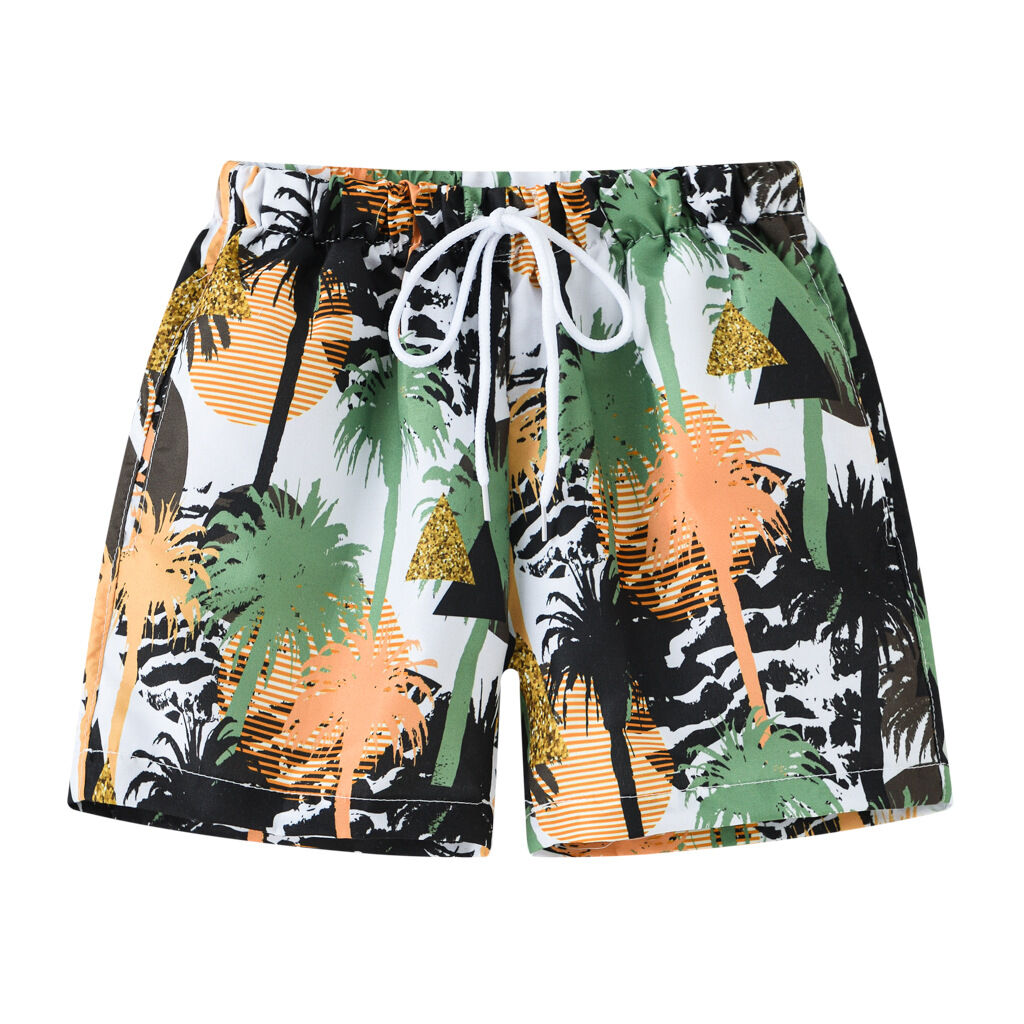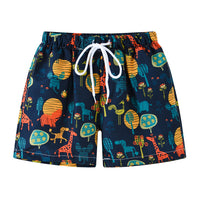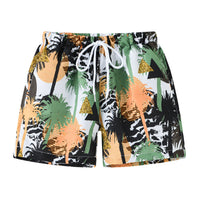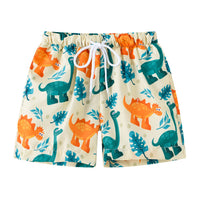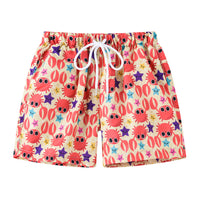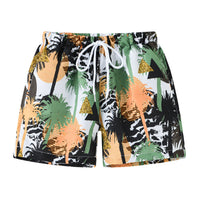 Introducing our stylish and vibrant Print Swim Shorts, the perfect addition to your little one's summer wardrobe. Crafted with care from high-quality polyester, these swim shorts offer both comfort and durability, ensuring endless hours of fun in the sun.

Available in a range of captivating prints, including dinosaur, safari, crab, and tropical, these swim shorts are designed to ignite your child's imagination and bring their favorite characters to life. Whether they're exploring the depths of the ocean or embarking on an exciting safari adventure, our Print Swim Shorts will make every beach or pool day an unforgettable experience.

With sizes ranging from 3T to 7Y, finding the perfect fit for your little explorer is a breeze. The adjustable waistband ensures a secure and comfortable fit, allowing them to move freely and confidently while splashing in the water or building sandcastles on the shore.

Not only are these swim shorts stylish and fun, but they are also made to withstand the test of time. The polyester material is not only soft against the skin but also quick-drying, making it ideal for active kids who can't wait to jump back into the water after a quick break.

Get your child ready for a summer filled with endless adventures and unforgettable memories with our Print Swim Shorts. Don't miss out on the opportunity to make a splash with these must-have swimwear essentials. Shop now and let the fun begin!