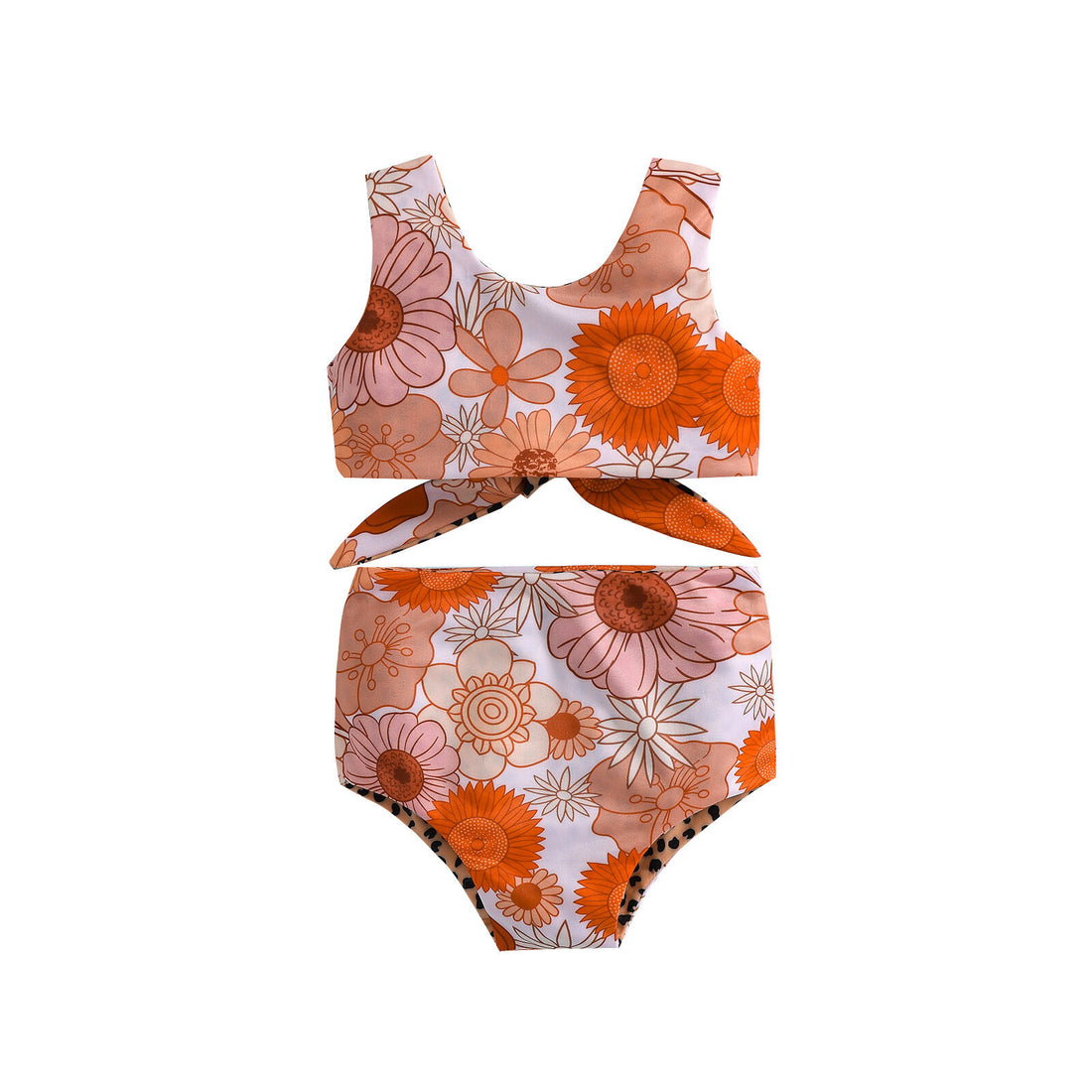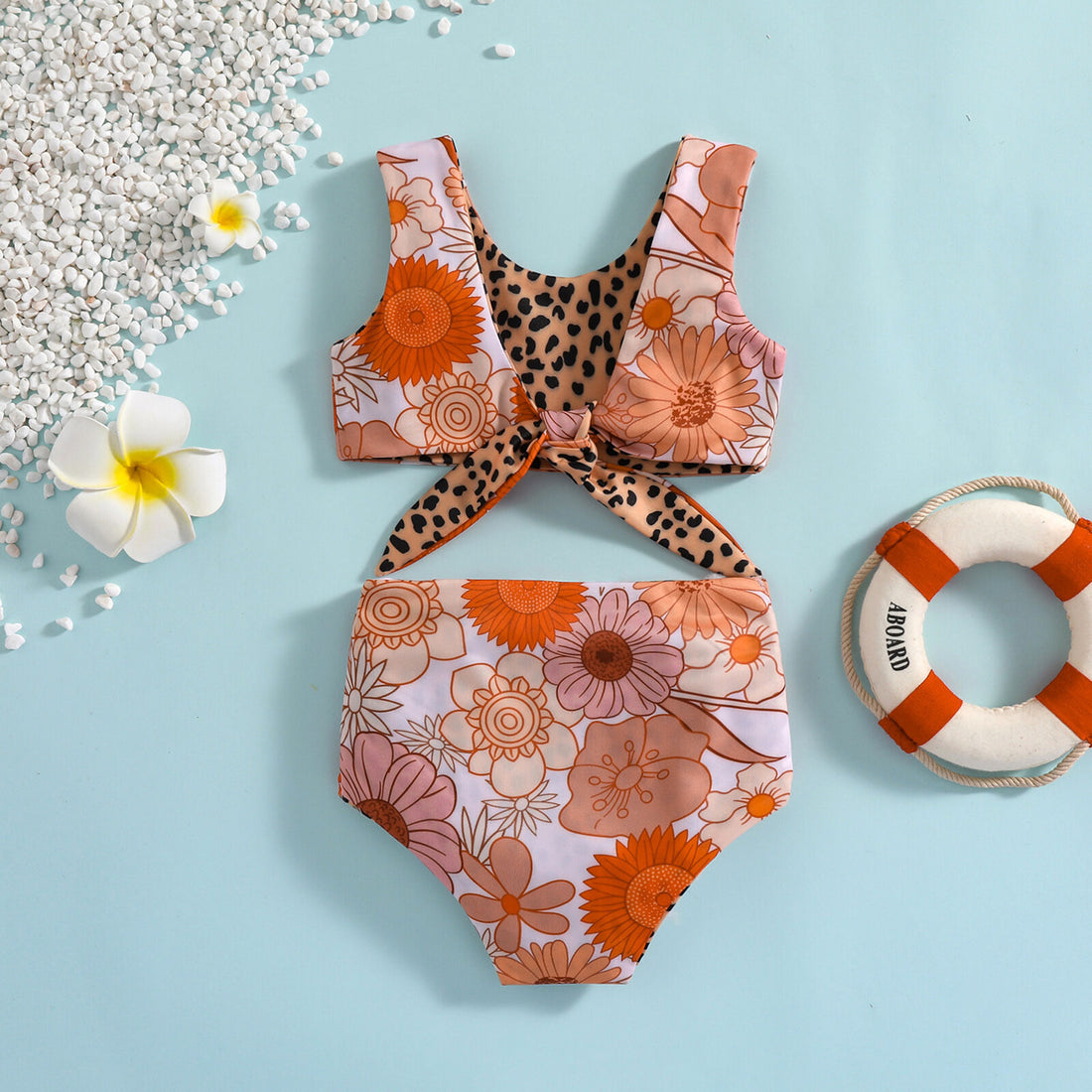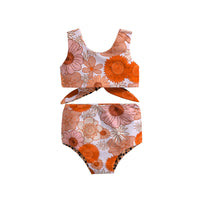 Reversible Two Piece Swimsuit
This reversible two-piece swim suit featuring a leopard print on one side and earth-tone flowers on the other is a versatile and stylish choice for kids. This swimwear option offers the flexibility of two different looks in one outfit, making it perfect for various water activities.
The leopard print side of the swim suit is bold and adventurous while the earth-tone flowers side offers a completely different look. It showcases a floral pattern with flowers in earthy tones. This side gives a more delicate appearance. Kids can easily switch between the bold leopard print and the earth-tone flowers, depending on their mood and preference.
To maintain the vibrant colors and fabric quality, it's important to rinse the swim suit with freshwater after each use and let it air dry. Avoid exposing it to excessive sunlight or harsh chemicals.
Material: 90% Polyester