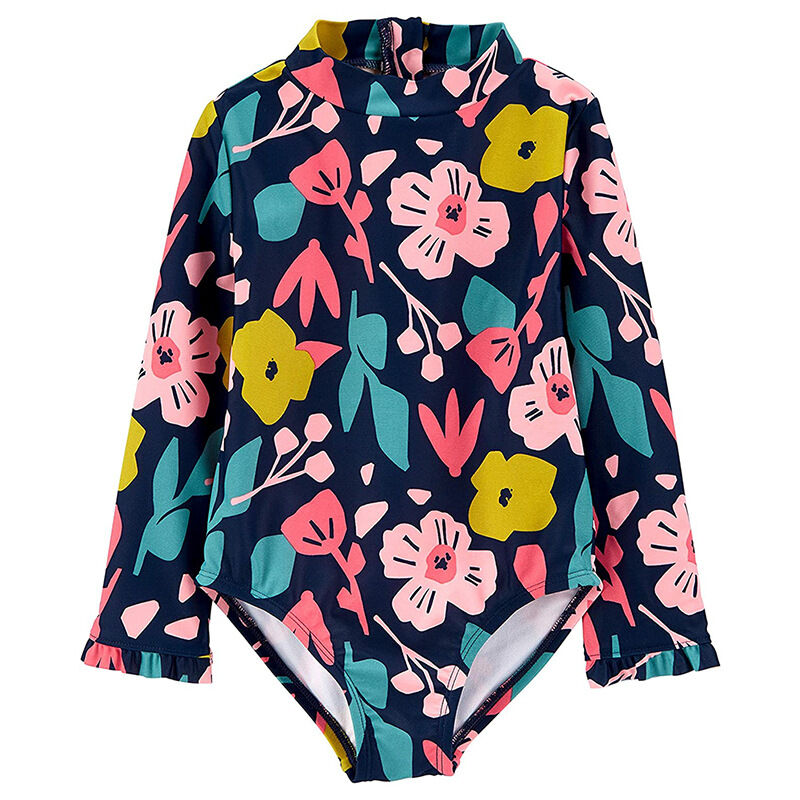 Floral One-Piece Swimsuit
This kids' long-sleeved one-piece swimsuit with a navy background and floral print is a practical and stylish swimwear option, especially for young ones who need extra sun protection while still looking fashionable.
This one-piece swimsuit comes with long sleeves, which provide excellent sun protection for the arms. Long sleeves are especially beneficial for kids who spend extended periods in the sun and need to shield their skin from harmful UV rays.
To maintain the color and fabric quality, it's important to rinse the swimsuit with freshwater after each use and let it air dry. Avoid exposing it to excessive sunlight or contact with harsh chemicals.

Material: 85% Polyester