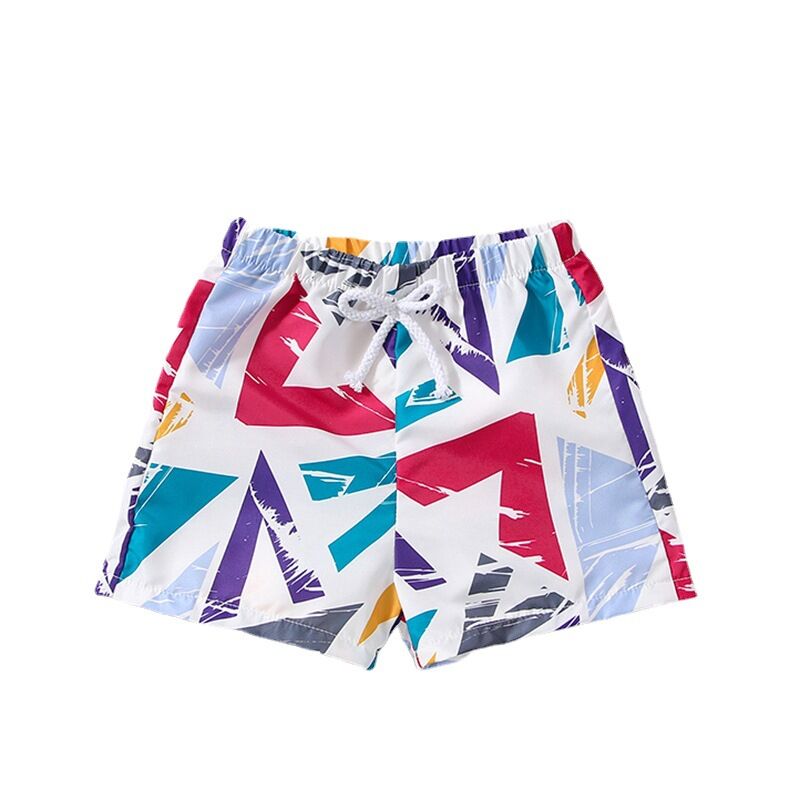 Introducing our 80's Swim Trunks, a must-have for your little one's summer wardrobe! These vibrant and playful swim shorts are designed to make a splash wherever they go. Crafted with a material composition of 97% polyester, they offer both comfort and durability for endless hours of fun in the sun.

Perfect for boys aged 18 months to 6 years, these swim trunks are the ideal choice for daily wear during the summer season. Whether it's a day at the beach, a pool party, or simply enjoying some water play in the backyard, these swim shorts are ready to accompany your little adventurer on all their aquatic escapades.

Featuring a retro-inspired design reminiscent of the iconic 80's era, these swim trunks will have your child channeling their inner cool kid. The vibrant colors and geometric patterns add a touch of nostalgia and make a bold statement by the poolside. Your little one will stand out from the crowd, catching everyone's attention with their stylish swimwear.

With a pack that includes these trendy swim shorts, you'll have everything you need to ensure your child is summer-ready. Just pair them with their favorite rash guard or swim tee, and they'll be all set to dive into the water and create lasting memories.

Don't let your child miss out on the fun of the summer season. Grab these 80's Swim Trunks today and let them make a splash in style. It's time to save by the bell and embrace the vibrant, geometric charm of the 80's!