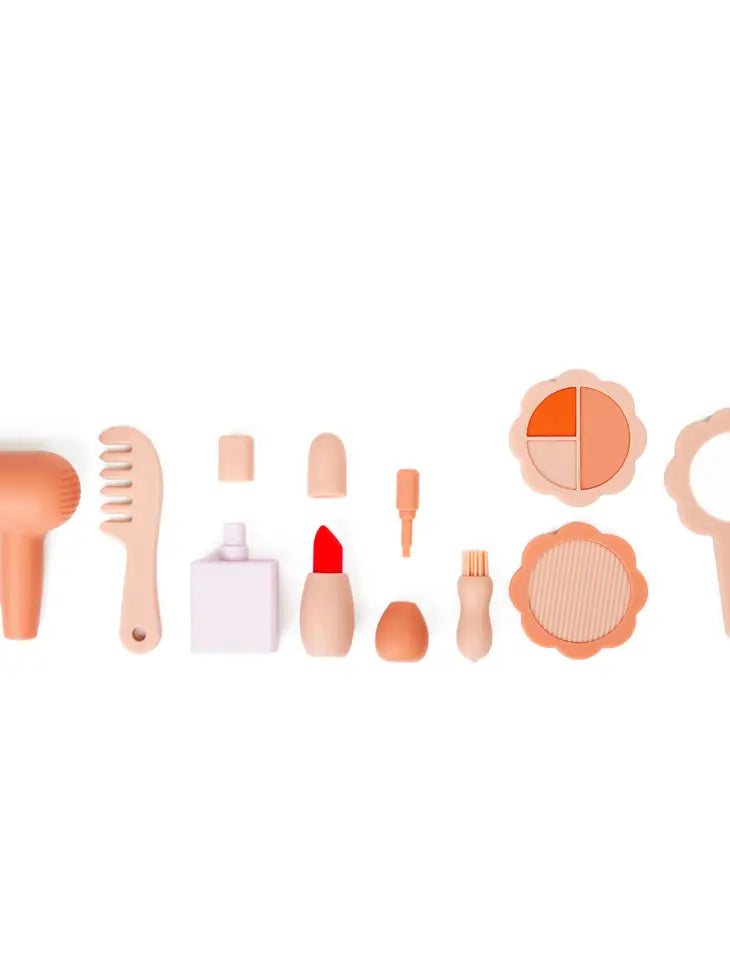 Bug + Bean Kids Silicone Makeup Playset
Our makeup playset will be a favorite this Christmas! The packaging makes it a great wrapped gift or stocking stuffer.

Our Silicone Make-Up Playset is designed to nurture your child's creativity and development. Crafted from 100% silicone, it's both safe and stylish, featuring a chic design in soft pastel hues. It's the perfect addition to your child's playtime routine.

It is crafted from food-grade, BPA-free silicone material, ensuring it's 100% safe for your little one. You can have peace of mind knowing that your little one's playtime is free from harmful chemicals.

The 10-piece set includes a brush, powder, eye shadow, perfume, lipstick, nail polish, comb, hairdryer, mirror, and cotton dust bag.