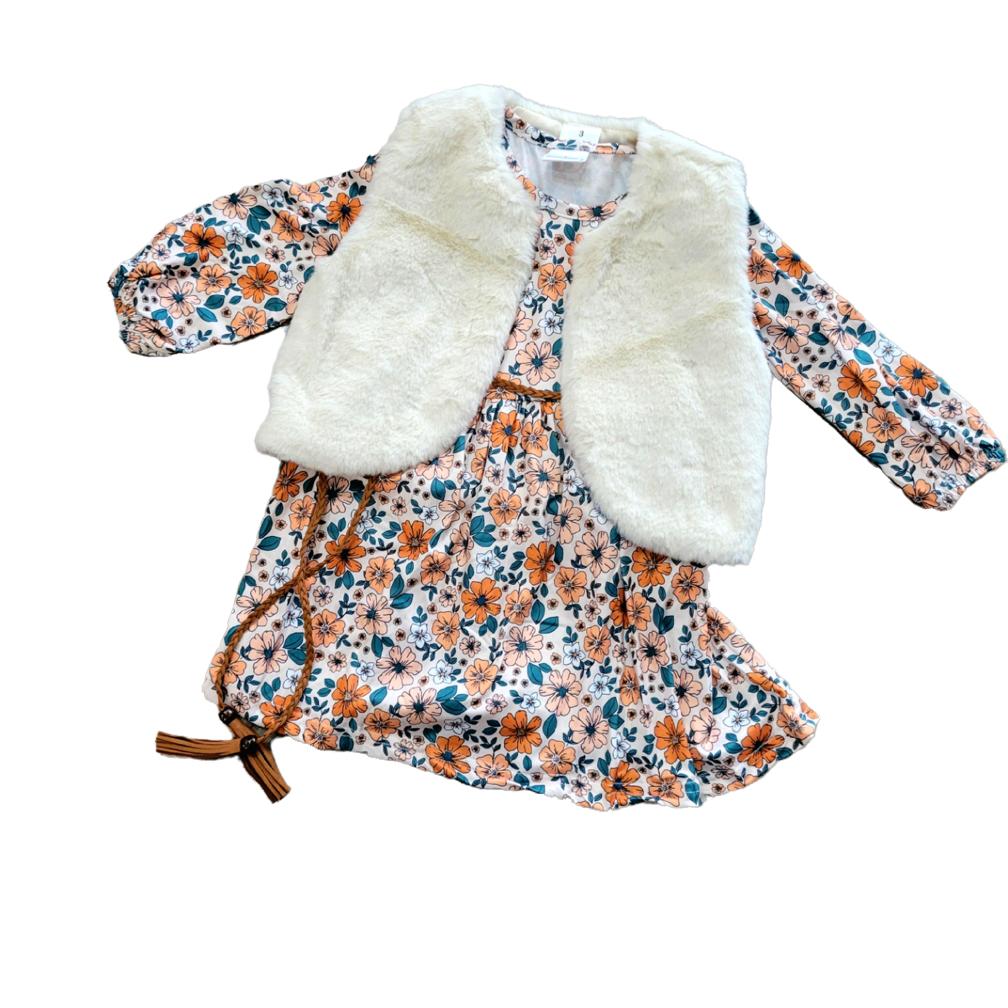 Floral Dress with Fur Vest, Woven Belt
Get your little one ready for the fall season with this stunning Floral Dress with Fur Vest and Woven Belt. The cream-colored vest adds a touch of warmth and elegance, while the beautiful fall floral dress brings a burst of color to their wardrobe.

Crafted with care and attention to detail, this dress is available in sizes 3T-6Y, ensuring the perfect fit for your growing child. The woven belt adds a stylish finishing touch, accentuating their waistline and creating a flattering silhouette.

Whether they're attending a special occasion or simply enjoying a day out, this outfit is versatile enough to suit any occasion. The combination of the floral dress, fur vest, and woven belt creates a chic and fashionable look that will make your little one stand out from the crowd.

Made from high-quality materials, this dress is designed to be comfortable and durable, allowing your child to move freely and play without any restrictions. The cream-colored fur vest adds an extra layer of warmth, perfect for those chilly autumn days.

Add a touch of elegance and style to your child's wardrobe with this Floral Dress with Fur Vest and Woven Belt. Order now and let your little one shine this fall season.