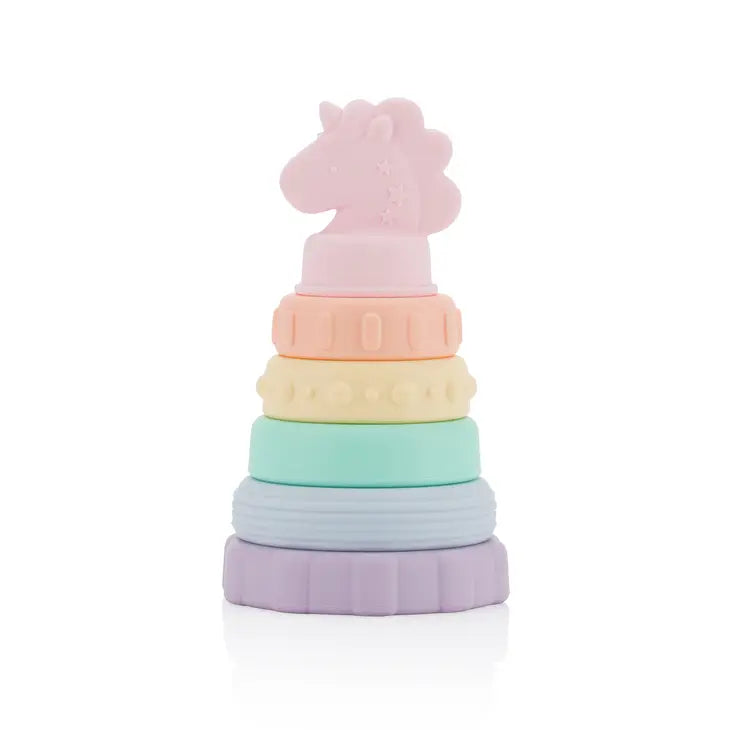 Stack and Soothe! Elevated to perfection, our Itzy Stacker™ silicone stacking and teething toy offers sensory exploration with multiple textures for babies to engage & enjoy! Watch as baby learns fine motor and problem-solving skills with consciously crafted pieces that easily nestle together & instantly soothe with soft textures to massage sore gums. The sky's the limit – stack away, babe!
- 6 Silicone stacking rings with fun character topper help improve fine motor skills.
- Food-grade silicone teether helps soothe sore gums.
- Numbered toys nestle together for storage.
- 3m+