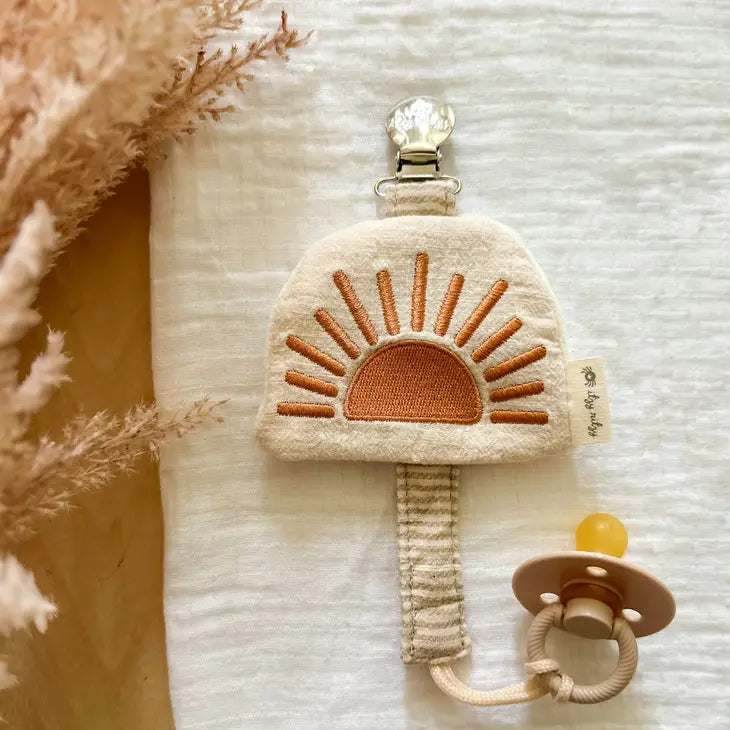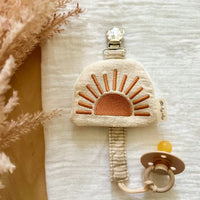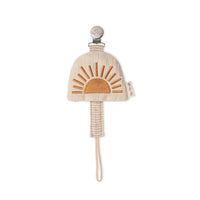 Itzy Ritzy Soothe & Store
The 2-in-1 design combines a pacifier clip and storage pouch into one adorable solution. Tuck the pacifier in the Peek-a-Boo pocket to keep it clean on the go. Clip the strap onto the baby to keep the pacifier close by!

 A pacifier strap with a clip keeps the baby's pac close and easy to find.
 Tuck the strap and pacifier inside the sun pocket when not in use.
 Hook & loop secures the cute cloud panel, holding it closed.
 Age grade 0m+

*Pacifier not included.